Shanghai Chungkong Ad-Mart Co.,Ltd
Shanghai Chungkong Ad-Mart Co.,Ltd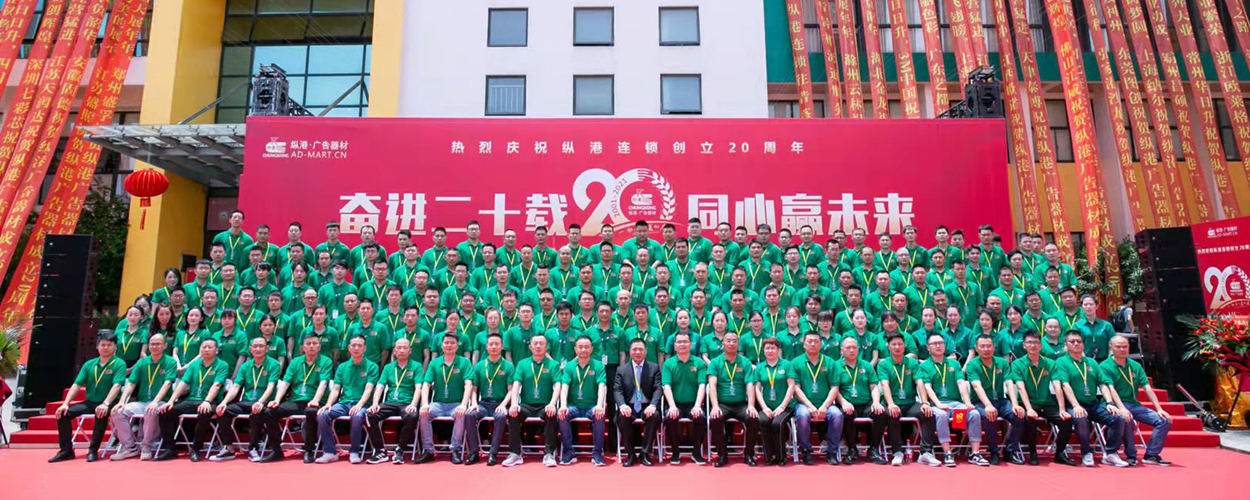 Customer Vision

BECAME THE MOST TRUSTED BUYER IN ADVERTISING MATERIALS

BECAME THE MOST IDEAL EXPORT PARTNER OF CHINA AD MATERIALS SUPPLIER
Contact us
After more than 20 years.Shanghai Chungkong Ad-Mart Co.,Ltd focused on the circulation of advertising materials and is the world's first to focus on the one-stop purchasing service provider of advertising materials.
Chungkong Ad-Mart Co.,Ltd
is a member of CCFA and CSA. It has more than 150 Advertising Materials Supermarkets" There are distribution centers and
import and export service agencies in major capital cities such as Beijing.Shanghai Guangzhou and Kunming.
Chungkong
Ad-Mart
operates products to covers most of the
products involved in advertising industry and the products are divided to 15 series. SKU more than 15000 products. Chungkong
Ad-Mart
has stable cooperation with many well-known brands of manufacturers in the field of advertising materials.
Chungkong
Ad-Mart
industry is rich in experience and complete management system.IT systems and other ERP, OA, CALLCENTER ,etc.have been operating for many years, ensuring the smooth operation of the professional service platform for advertising materials.By these advantages Chungkong
Ad-

Mart
has been the most trusted cooperation partner of clients in the advertising industry,both at home and abroad.
Adhering to the business tenet of "Establishing an Enterprise with Honesty and Winning with Professionalism "Chungkong
Ad-Mart
has built stable
relationships of more than 10 years with cooperative customers in South America Africa,the Middle East,Australia Southeast Asia and other countries and regions.
Chungkong
Ad-Mart
is committed to building an advertising industry leader rich industry has its own many well-known brands in China such as FUSHISHAN McKAL HONGL HUACAL KILOBRIGHT,and acting as an agent for domestic and foreign famous brands, for instance 3M and Tongming.